Impact Hub is continuously developing new and enticing Masterclasses, Trainings & Programs.
Following the successful Forex Master Program, Impact Hub introduces "Impact FX". This program is designed to assist you in achieving financial independence via Forex trading, ultimately fostering enduring impact through financial stability.
During this Master Program, professional trader and FX mentor Mr. Gerald Tsu, will teach his effective trading strategies and risk management techniques. This program provides a thorough Forex trading education, focusing on developing the skills and strategies necessary to succeed in the dynamic and ever-changing Forex market.
About Gerald Tsu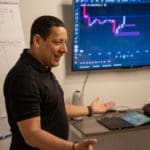 Impact Hub Aruba Co-Founder, Professional Trader and Author of 'Mastering the Basics of Forex Trading' Mr. Gerald Tsu has explicitly designed this training to provide you with all you need to know to become a successful Forex trader. By the end of the program, you will have the knowledge and skills necessary to confidently trade in the Forex market and pursue your financial goals.
The program consists of:
5 weeks of theoretic foundation
3 weeks of practical training and live trading
After graduation all participants will enroll in the Impact FX Community Live Trading
Because the Master Program is designed to be thorough and extensive, applicants are required to submit an application.
There will be limited capacity of 1 Group only.
To submit your application, please fill in the following form with accurate and complete information. Deadline to submit is: March 20th, 2023.
Training Dates:
August 8 – 15 – 22 – 29
September 5 – 12 -19
Time: 6:30 PM – 8:30 PM
Location: Impact Hub Aruba, Harbour House
Price Members: AWG 1,750 (Payment via Bank transfer or Debit/Credit)
Price Non-Members: AWG 2,000 (Payment via Bank transfer or Debit/Credit). Ask for our Payment Plan. 
Please note that this training program cannot be canceled or rescheduled once you have enrolled. By enrolling in this program, you agree to attend all scheduled sessions and complete all required coursework. We understand that unforeseen circumstances may arise that prevent you from attending a session, but we are unable to offer refunds or reschedule missed sessions.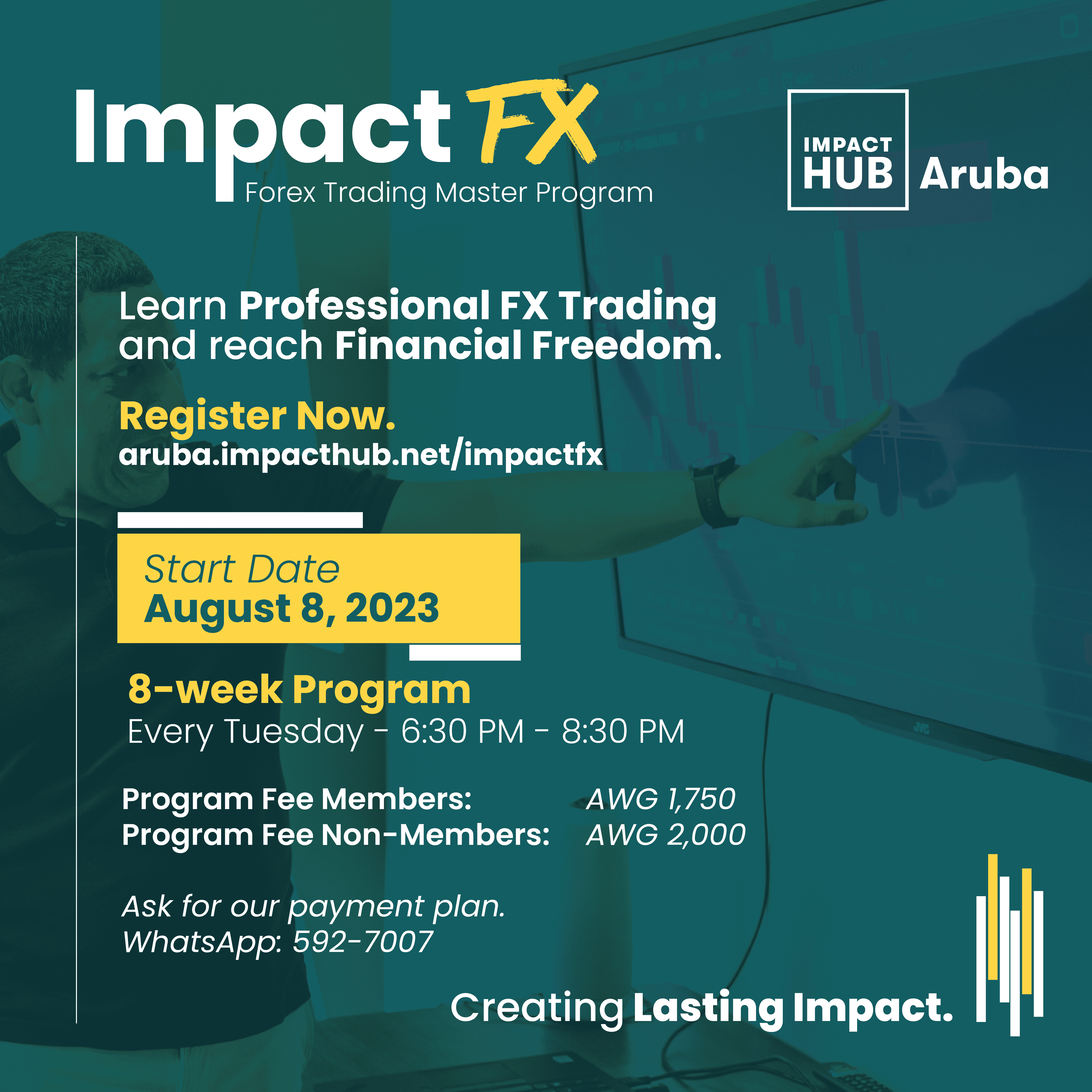 We have reached maximum capacity for this Master Program. Please contact us by sending an email at [email protected] to enroll on the wait list.